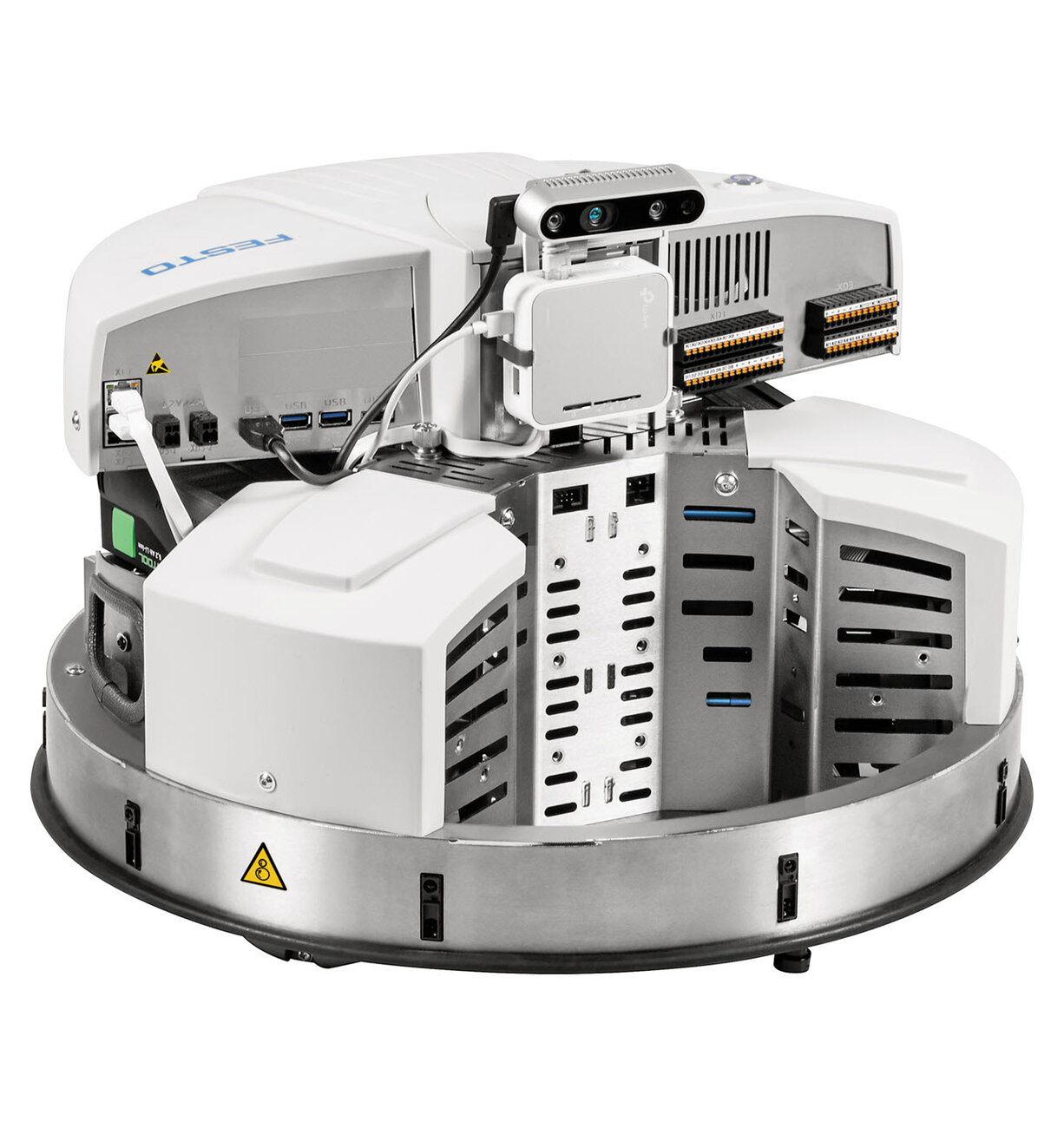 Ready to go ...

If you want to address the Robotino 4 in the network as delivered, this is possible in the connected state by means of the Webinterface, which has the IP address 192.168.0.1 by default in the Robotino network.

This assumes that the device is connected to the WLAN network of the Robotino (SSID: Robotino.400.XXX, PW: robotino). By means of a QR-Generator the connection to the network at the laboratory training station can be facilitated for a quick start.
Infoportal for Robotino 3
Since 2019 Robotino version 4 is available. The info portal of Robotino version 3 (from 2014 to 2019) is still available. This Robotino is available in Basic and Premium versions. Please refer to the product catalogue to find out which modules are compatible.
General data
| Parameter | Value |
| --- | --- |
| Height | 325 mm |
| Diameter | 450 mm |
| Total weight (curb weight) | 20 kg |
| Total weight (including 4 battery packs) | 22,8 kg (ca. 700 g each accumulator) |
| Maximum payload | 30 kg (centered) |
| IP Protection | IP 00 |
| Battery voltage | 18 V |
| Housing material | stainless steel, PA6 |
| Degrees of freedom | 3 (translatory in the x and y direction, rotational about the z axis) |