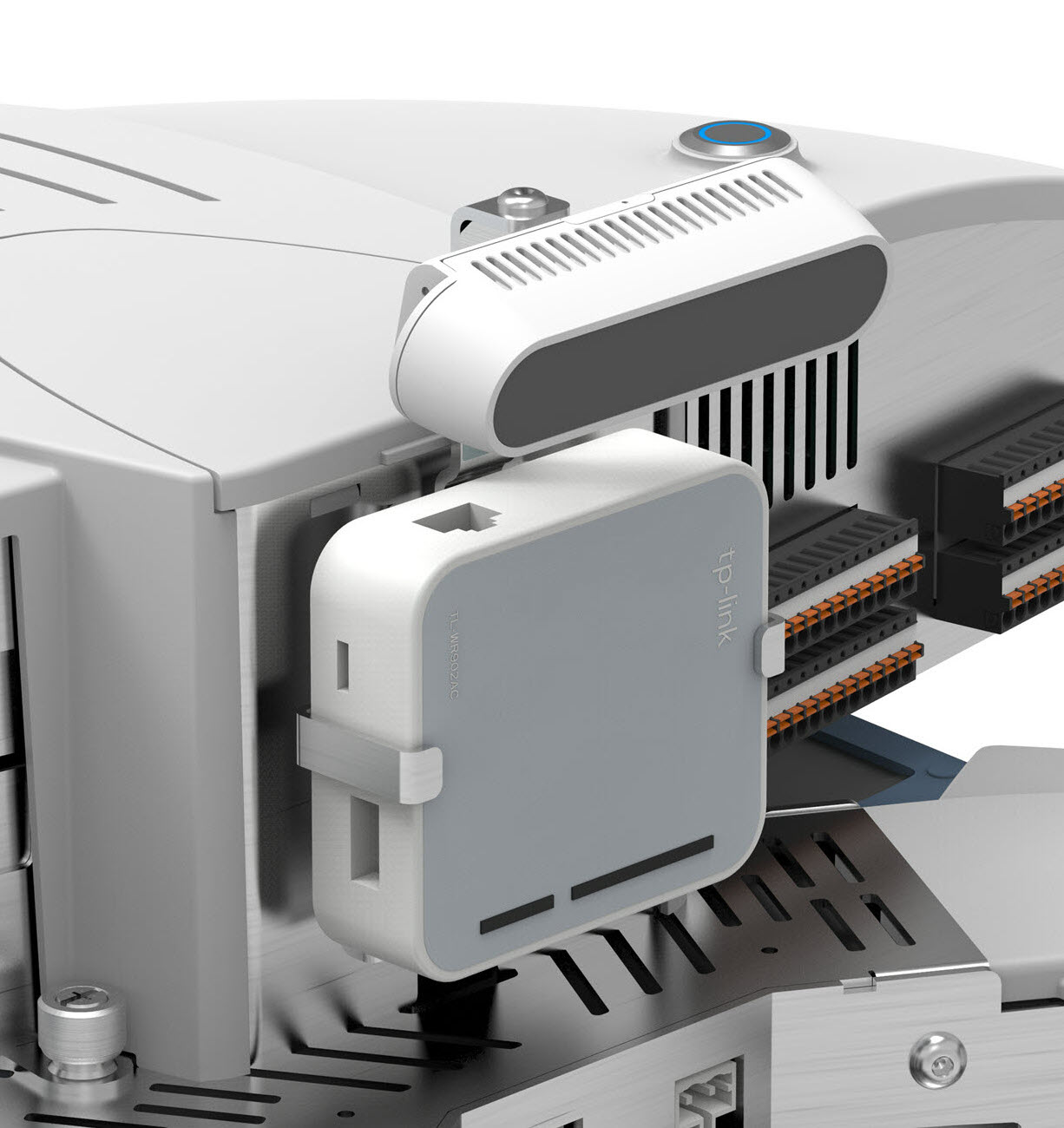 Robotino - The robotic learning system from Festo Didactic ...




Mechatronics
Programming
Sensors
Motor and drive technology
Control engineering
Image processing




... with learning contents in the fields of automation technology, industrial engineering, machine and drive technology


Learning field 1: analyze electrical systems and check functions
Learning field 3: Analyzing and adjusting controls
Learning field 6: analyze systems and check their safety
Learning field 7: Programming and implementing controls for systems
Learning field 8: Select and integrate drive systems
Learning field 9: Integrating control systems and communication systems
Learning field 10: Start up and transfer automation systems
Learning field 11: Maintaining and optimizing automation systems

Additional Learning Fields for Autonomous Mapping and Automation in Development by 2020 Q2!


Learnable skills and competences:

Behavior and characteristics of components and modules
Function Check, Troubleshooting
teamwork
Information Collection and Processing Methods
Standards, regulations and rules
Technical Documentation
Measurement of electrical and non-electrical quantities
Control transfer functions of lines
Digital and Analog Signal Processing
Development
Program Simulation, Troubleshooting, Error Analysis
Plant safety through hardware and programming
Speed ​​control, position control, controller parameterization
Kinematics



Order now
Workbook with numerous practical project tasks including solution suggestions and learning field assignment. The ideal guide to implementing this content in the classroom.
Project tasks

Commissioning a Mobile Robot System

Prepare a safe test environment for the operation of the mobile robot system
Selection of a suitable demo application
Configure a wireless LAN connection to the PC
Analyzing and scaling the sensor data using a virtual oscilloscope
Commissioning the camera system


Motor Control

Analysis of the control circuit for motor control
Measuring and evaluating various electrical variables such as speed, motor currents, control parameters, etc.


Power Transmission

Experiments with the omnidirectional drive: Vector calculation to touch
Forward, backward, sideways drive
Rotational motions, analyze kinematics
Positioning


Sensor-guided path control

Departure of marked routes by inductive sensor
tracing a web using image processing, i. e. segment, extract and evaluate images for motion control
Collision-free path control using the nine distance sensors, the camera or the laser scanner