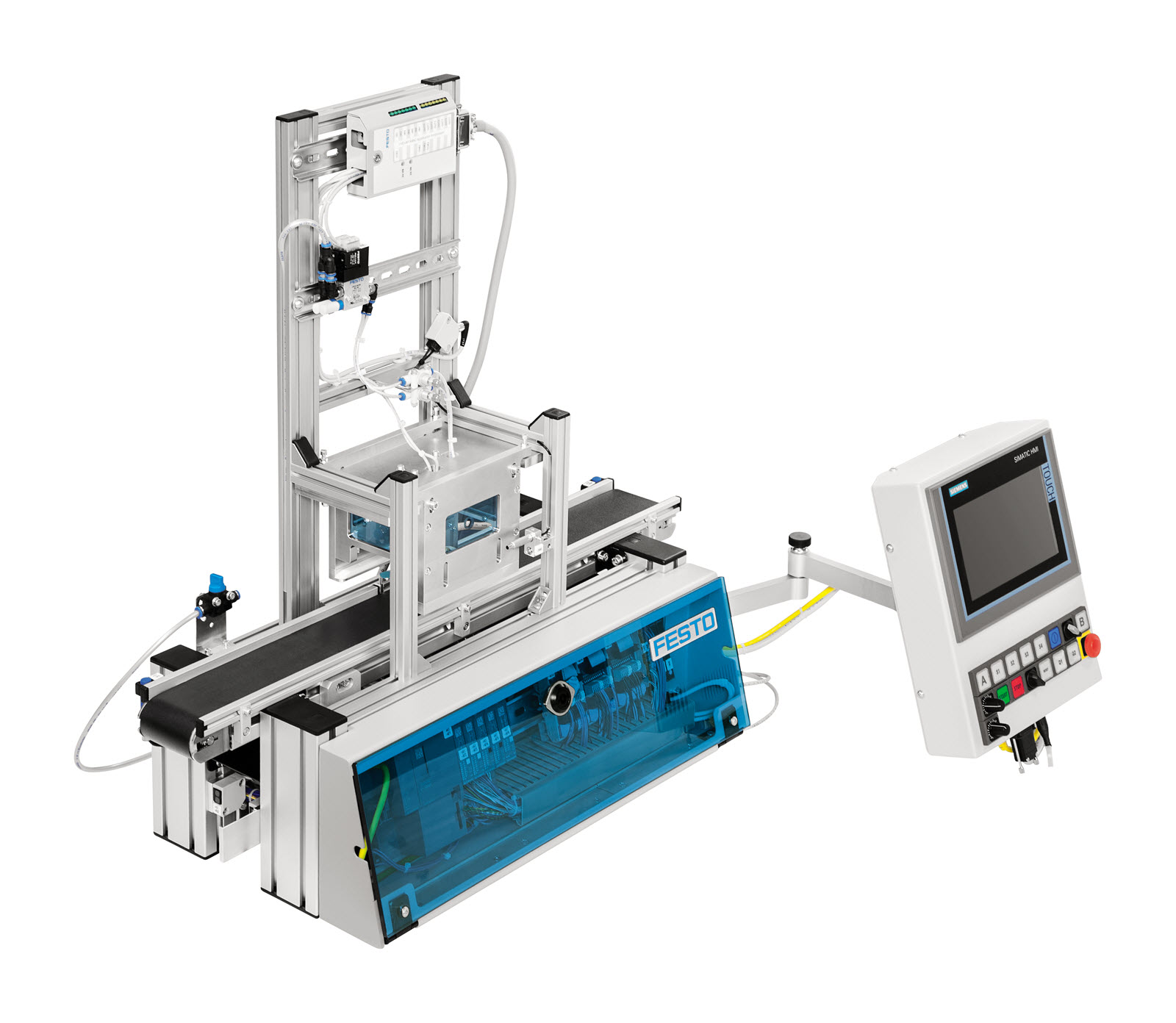 Industry 4.0 from the outset
The Cyber-Physical Lab is the professional and compact Industry 4.0 learning system from Festo Didactic. It includes all the technologies and components needed for communicating an in-depth knowledge of Industry 4.0.

The modular and flexible design has a range of learning scenarios, from individual pallet transfer systems with integrated controller right up to a connected production system with cloud services.