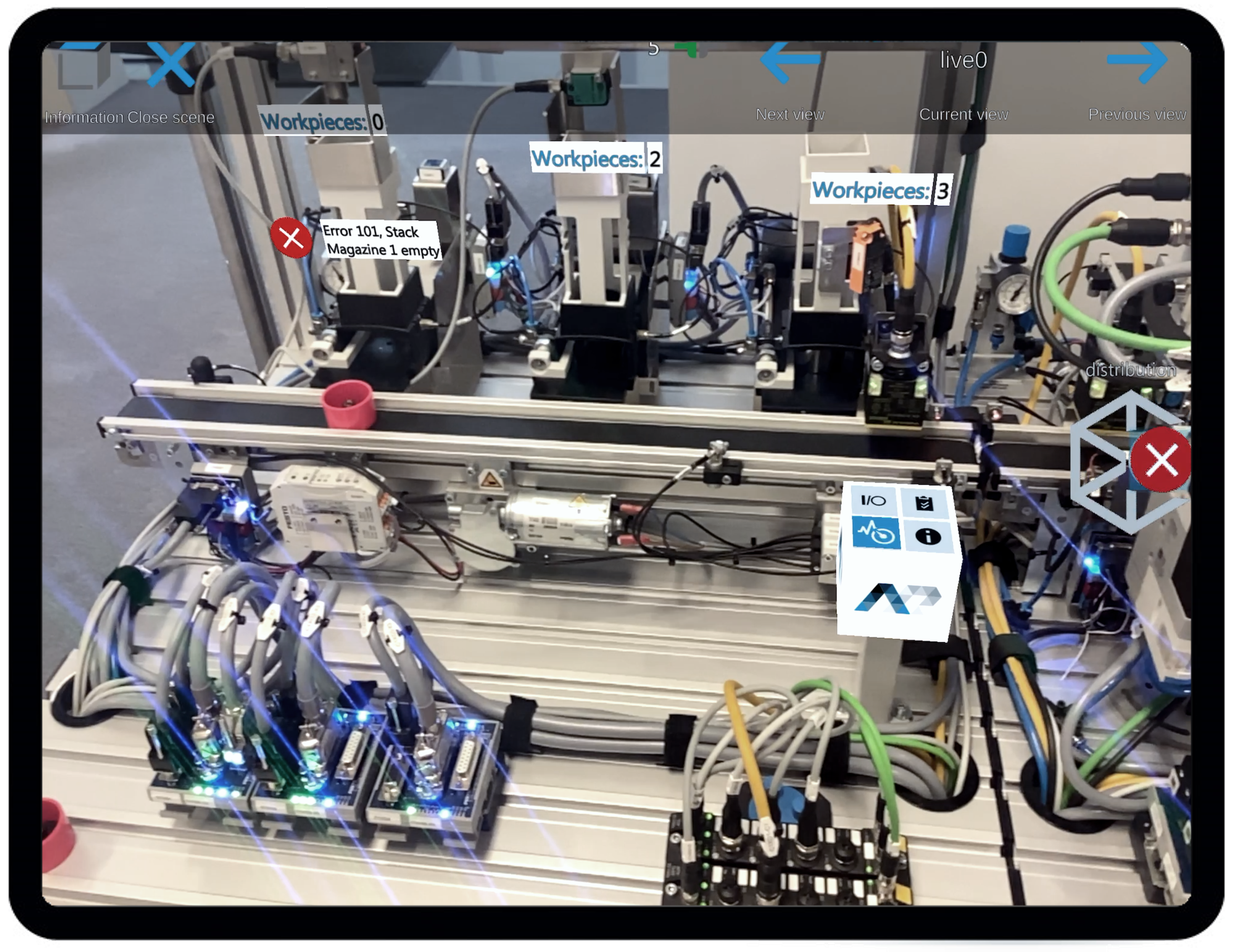 Easy commissioning!
The Festo Didactic Augmented Reality App supports you to get started with your mechatronic learning system.
Explore your learning system in the augmented reality with your tablet or smartphone. The AR App intuitively visualizes the layout, the control connection and the commissioning of the learning system.
You can develop your own AR scenarios according to your requirements and integrate them into the AR App.