With PuTTY you can log in from your PC/notebook to the Linux operating system of Robotino.
Manual
1
Download the freely available PuTTY setup from your http://www.putty.org/ site PC or your notebook and install PuTTY.
2
Connect to your PC / notebook with the network in which your Robotino is available.
3
Start PuTTY and enter the IP address of your Robotino in the host name field in the configuration dialog.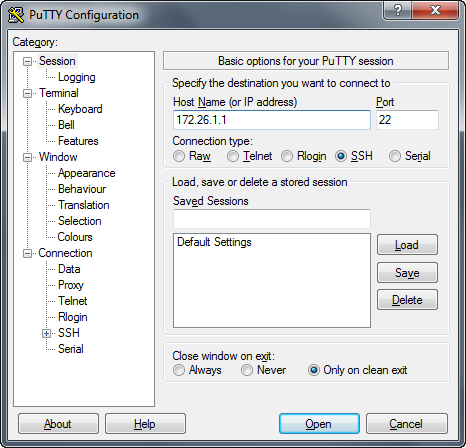 4
After the connection has been established, a terminal window will appear prompting for the user and password.
Use the following combination of username and password:
| username | password |
| --- | --- |
| robotino | robotino |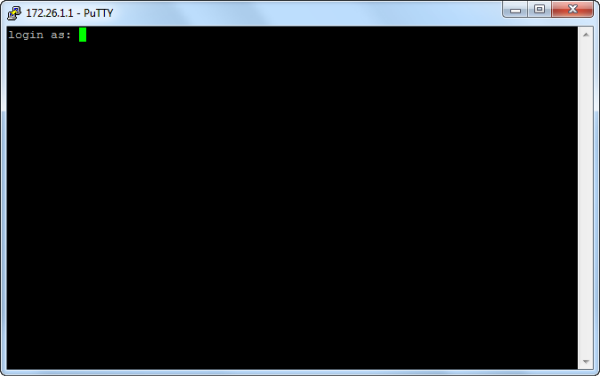 5
You are now logged in to Robotino's Linux operating system.