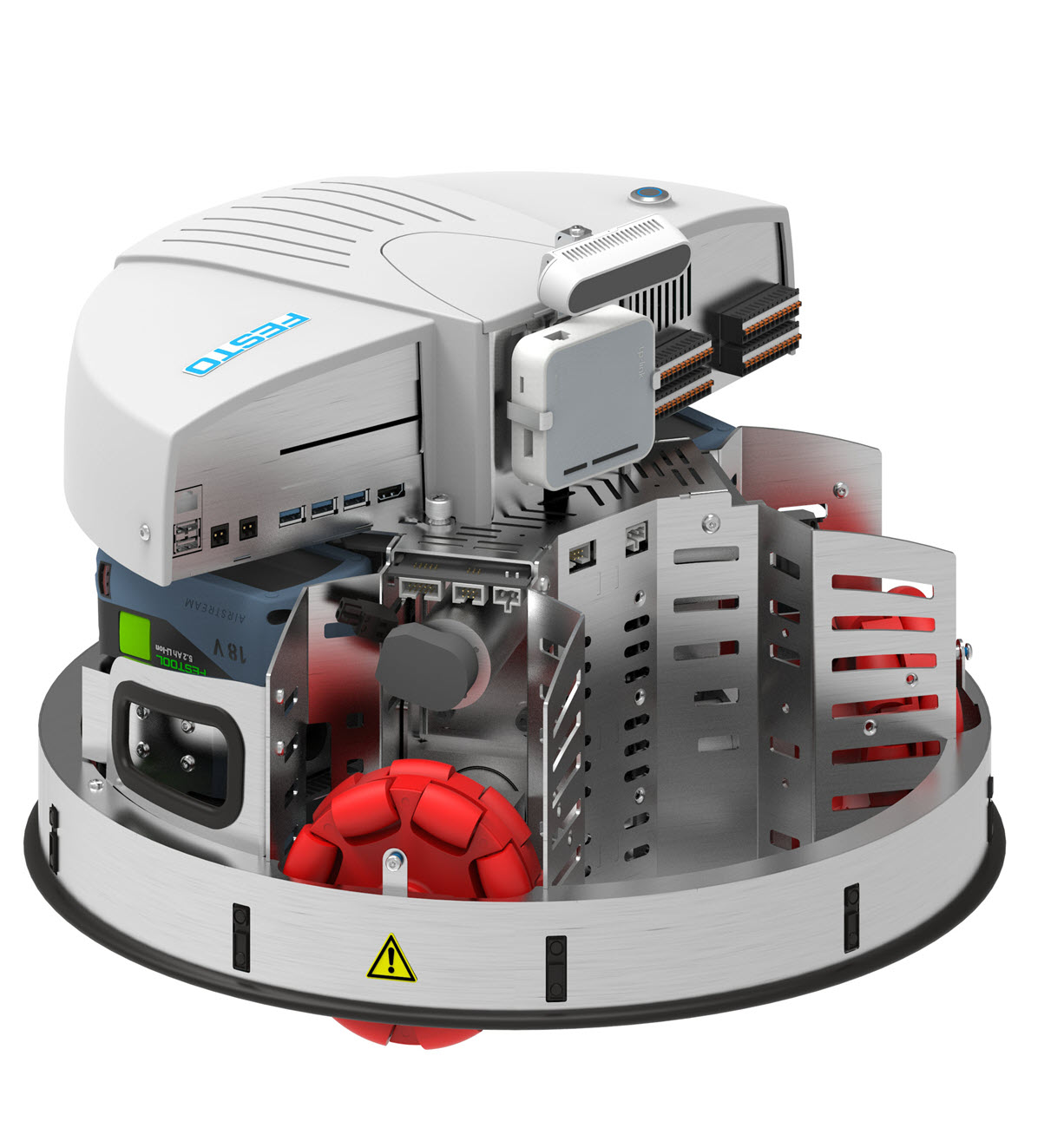 Function
Robotino's three side wheels make it possible to move the system in all directions and rotate it in a fixed position. In order to avoid electrostatic charges by the movement, the running surfaces of the wheels are metallised.


Assembly and connection
The wheels are suspended individually and are each driven by a motor.


Technical Documentation
The R3-1258-85 all-side wheels come from Rotacaster.